The Firm
TRO Investment Group has been offering and operating successful alternative investment funds since 2005.  Our most recent offering is TRO Investment Partners III, LLC.
Strategic Approach
In recent years, the Firm's investment funds have each focused on investing in a diversified range of well-managed private investment funds and partnerships that are generally not accessible to individual investors.
Investor Profile
The Firm's investment offerings are aimed at individual Accredited Investors and Qualified Purchasers who want to achieve strong total return with downside protection as well as significant diversified exposure to an array of alternative assets—all with a single capital commitment.
Founder and Managing Member

TRO Investment Group is led by Richard A. Lund, who has three decades of industry experience as an asset manager, risk manager, exchange committee member and business executive.

INVESTMENT STRATEGY:  FOCUS ON PRIVATE ALTERNATIVE ASSETS



We help our investors do what many of the nation's wealthiest and most sophisticated investors do to achieve strong total returns without overly relying on the stock and bond markets:  Our funds enable an individual investor to gain access to a diversified portfolio of privately managed alternative assets with a single capital commitment.
ASSETS WITH INCOME FLOW, APPRECIATION POTENTIAL, AND INHERENT SAFEGUARDS
We invest with niche managers who focus on real estate equity or specialty finance—asset classes that generate regular cash flow and offer value-add appreciation potential along with inherent downside protection.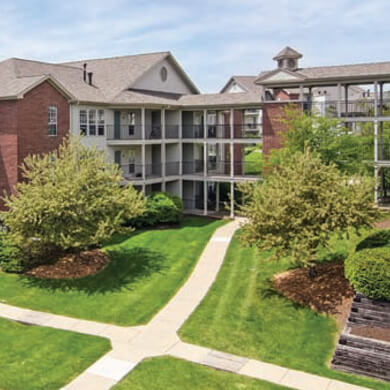 Commercial Real Estate
Cash Generation:  Rental income based on long-term leases
Potential for Value-Add Appreciation:  Upgrading and repurposing of properties
Inherent Downside Protection:  The intrinsic value of "hard assets"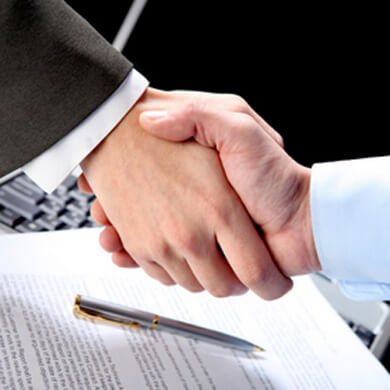 Commercial Asset-Based Loans
Cash Generation:  Attractive rates of periodic interest
Potential for Value-Add Appreciation:  Negotiating more favorable terms in response to changes in the debtors' financial condition
Inherent Downside Protection:  Business assets serve as collateral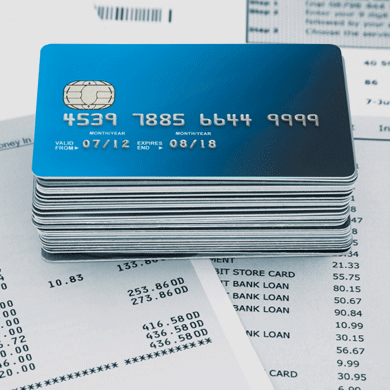 Consumer Debt
Cash Generation:  Scheduled monthly loan payments
Potential for Value-Add Appreciation:  Negotiating more favorable deal terms as shifts occur in the economy or the debtors' financial condition
Inherent Downside Protection:  Collateral and—with Chapter 13 debt—court-supervised payments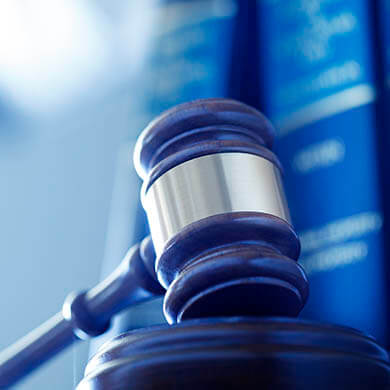 Litigation Finance
Cash Generation:  Steady monthly cash flow from a large portfolio of small consumer-oriented cases
Potential for Appreciation:  Transactions structured with opportunity for strong absolute return
Inherent Downside Protection:  Asymmetric return profile—downside risk typically much smaller than potential upside
We also invest in real estate debt and consider other secured, cash-generating asset classes, such as mezzanine lending.
TALENTED UNDERLYING MANAGERS
We invest only in offerings managed by select asset managers who satisfy these minimum prerequisites:
Successful track record in their field of specialization.
Proven ability to add value through upgrading, renegotiation, etc.
Substantial alignment of interest with investors.
We use a stringent due diligence process to thoroughly vet the managers we are considering for investment, as well as their underlying investment offerings and terms.

EXPERIENCED MANAGEMENT TEAM

Richard A. Lund  |  Founder & Managing Member
30 Years of Experience
in the financial services industry as an asset manager, risk manager, exchange committee member and business executive.
Extensive Network
for finding niche investments and unique opportunities not typically accessible to individual investors.
Strong Alignment of Interests
with investors, achieved by investing significant personal capital alongside investors in TRO investment offerings.
MORE ABOUT RICHARD LUND...
INVESTMENT FUNDS
Richard Lund has directed the investment strategy for a number of alternative funds:
TRO Investments, LLC (2005)
TRO Investments II, LLC (2006)
LSM Investments, LLC (2007)
TRO Azure Cap III, LLC (2011)
TRO Investment Partners, LLC (2011)
TRO Investment Partners II, LLC (2017)
TRO Investment Partners III, LLC (2019)
With his earliest offering, TRO Investments, LLC (2005), Mr. Lund created the first fund enabling outside investors to invest in seats on the Chicago Board Options Exchange (CBOE). Participants in the fund earned a 4x multiple on their investment. In connection with this enterprise, he served on several key CBOE committees and played an influential role in the Exchange's move towards going public in 2010. Spurred by the success of his earlier funds, Mr. Lund launched the first of the three TRO Investment Partners offerings in 2011, with many of the same investors participating.
PRIOR INDUSTRY EXPERIENCE
Earlier in his career, Mr. Lund was the co-founder and managing member of Triangle Trading LLC, a market-making firm in equity options on the CBOE floor. Prior to that, he founded and served as president of RL Trading Corp., an "upstairs" volatility arbitrage firm. He was also a senior trading executive at Swiss Bank Corp-O'Connor and Associates, serving in London as business head/senior risk manager in the European time zone for the Asian equity derivatives group and later in Chicago, also as business head/senior risk manager, for the Latin American equity derivatives group.
EDUCATION
Mr. Lund graduated from Indiana University in 1987 with a Bachelor of Science degree in Finance.
Jeffrey A. Wellek  |  Partner, TRO Investment Group
Jeffrey Wellek uses his three decades of financial, corporate and legal experience to assist in sourcing, structuring and performing due diligence on the Fund's investments.
MORE ABOUT JEFFREY WELLEK...
Jeffrey Wellek has 30 years of multi-disciplinary experience in private equity investing, corporate acquisitions, manufacturing operations, law and accounting.
Jeff co-founded Focus Investments, Inc. in 2001.
Focus Products Group acquired 15 companies with annual sales from $20 million to over $200 million in the hospitality, foodservice and consumer markets. Focus Investments sold the majority interest to Sterling Capital Partners in 2006.
In 2011, Focus Investments acquired O2Cool, LLC, a leading designer and distributor of innovative products targeting the outdoor enthusiast and active lifestyle markets.
Prior to Focus, Jeff was a founding partner of Dakota Capital Partners, LLC, a private equity investment firm responsible for investing in six platform portfolio companies and eight add-on acquisitions.
He entered the private equity business when he joined Heller Equity Capital Corporation, a subsidiary of Heller Financial, Inc., a large Chicago finance company subsequently acquired by General Electric Capital Corporation.
Jeff gained his manufacturing operations experience after joining AMCO Corporation, ultimately overseeing all of its operations, including finance, human resources, manufacturing, acquisitions and one sales division.
Jeff began his career as an attorney specializing in mergers and acquisitions and securities law with what is now Katten Muchin Rosenman LLP, a national law firm based in Chicago.
He currently sits on the board of directors of a number of private businesses and is also active in several philanthropic organizations.
Jeff received a BS in Accountancy from the University of Illinois and a JD from Northwestern University. He is licensed to practice law in the State of Illinois and is a CPA.
The Management Team works with an Advisory Board comprised of four members with deeply rooted investment experience and significant commitments in the Fund. 
ABOUT THE ADVISORY BOARD...
TRO ADVISORY BOARD
The Advisory Board members will assist in a number of critical areas:
Serving on the Fund's Investment Committee
Sourcing deal flow
Facilitating capital introduction
Providing strategic business guidance
ADVISORY BOARD MEMBERS
Dan Drexler – Director of Research at Longview Asset Management, a multi-strategy investment vehicle for the Crown family of Chicago.
Scott Goodman – Founding Principal of Farpoint Development, where he focuses on acquisitions, investor relations, procurement of financing and equity, and transaction structuring.
Alan D. Lev – President/CEO of Belgravia Group, Ltd., a Chicago residential homebuilder that was most recently awarded Developer of the Year from Chicago Agent Magazine. Alan joined Belgravia Group in 1989. He is also an attorney, a CPA, a licensed real estate broker, and a licensed insurance broker.
Carol Roth – Internationally recognized business expert, former investment banker, investor, the entrepreneur behind the Future File® legacy planning system, and the author of The New York Times bestselling book, The Entrepreneur Equation. Carol is also a media contributor to outlets ranging from CNBC to MSNBC to Fox Business.

TRO Investment Group
666 Dundee Road, Suite 1804
Northbrook, Illinois  60062
Copyright © 2020, TRO Manager, LLC